Behing the Scenes: Installing the Samsung 85″ UltraHD Television

Every system we install has a few unique challenges.  The Samsung was no exception.  The Speaker Frame that is around the outside of the television was very different than a typical TV and the mounting is unique.  The speaker frame is an integral part of the tv and it actually is what attaches this television to the wall.   Samsung has a special mount that hides behind the frame to create a seamless installation.  Here's the Off the Wall AV tech attaching the mount to the wall and preparing the connections.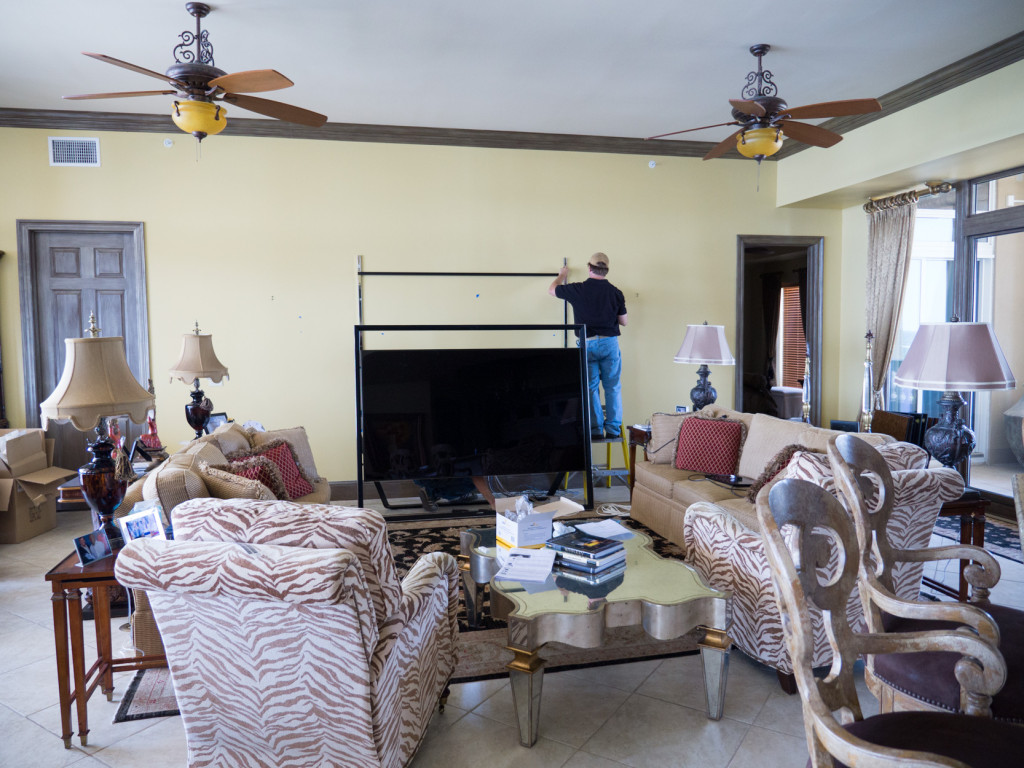 Sonance Soundbar Installation
Because the TV was so wide it wouldn't fit in between the two speakers that were already installed in the wall.   We removed the speakers and the wall was patched and painted.   We also reinforced the wall with wood to give us a rock solid foundation to mount the tv.   I specified a Sonance Soundbar for this installation and I knew it was the perfect complement for this television.   It fit perfectly and with the adjustable slides we matched the size of the television for a seamless integration.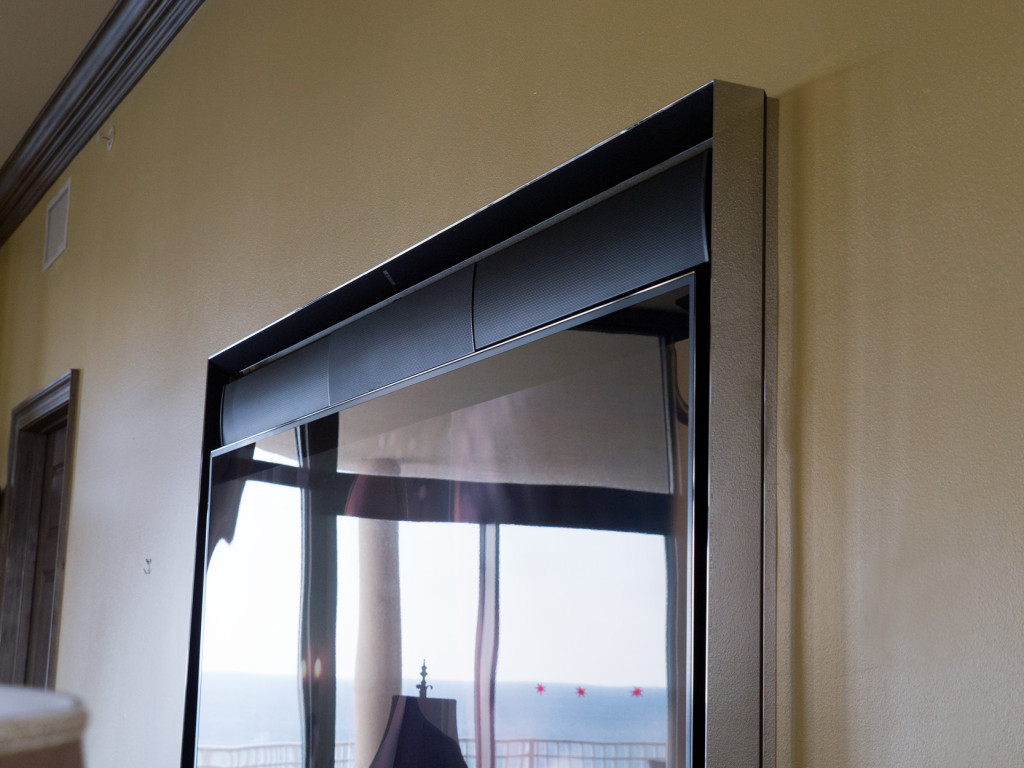 How High Should We Put the TV?
People often ask how high should we put the TV?  We chose the perfect height for this tv. The bottom of the set is at 39″.  39″ is the measurement from the floor to the client's eye as he is sitting in his favorite chair to enjoy the movie.   Too low in this tall Ceiling room and the tv would look awkward. Too high makes close viewing uncomfortable and forces you to look upward.
Here's our technician putting the finishing touches on the Samsung.  Netflix Streaming 4K with House of Cards.   Francis Underwood never looked so clear, sharp or intimidating!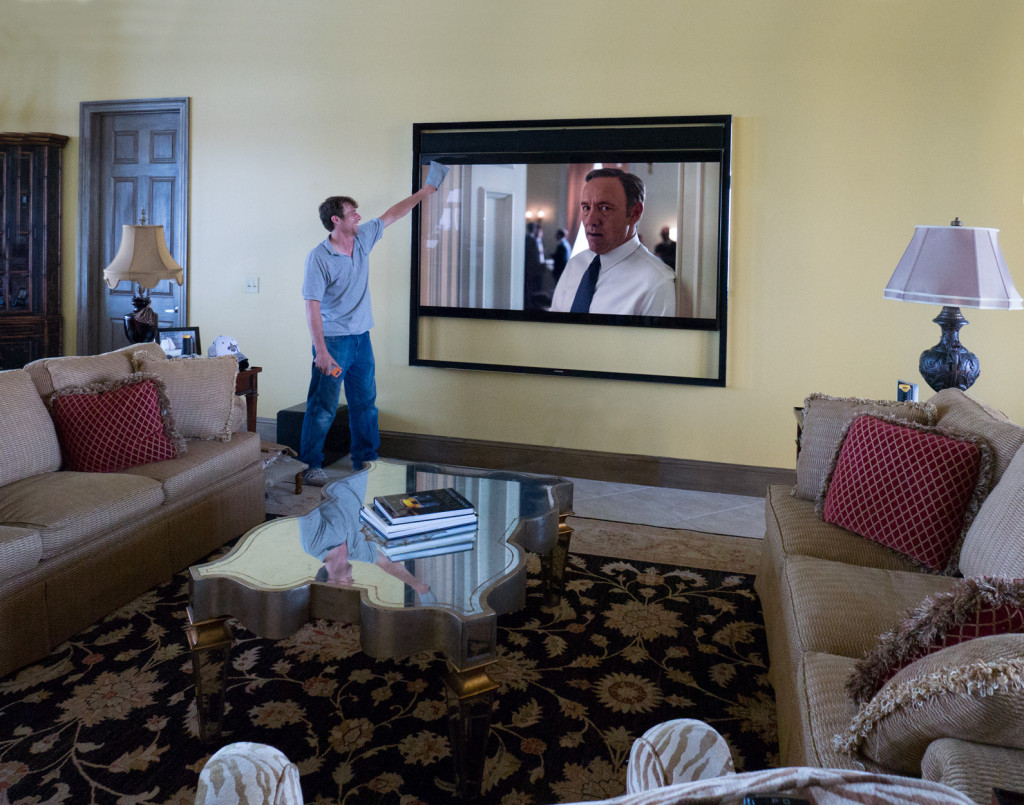 2 responses to "Behing the Scenes: Installing the Samsung 85″ UltraHD Television"